Our latest promotions, giveaways, and contests.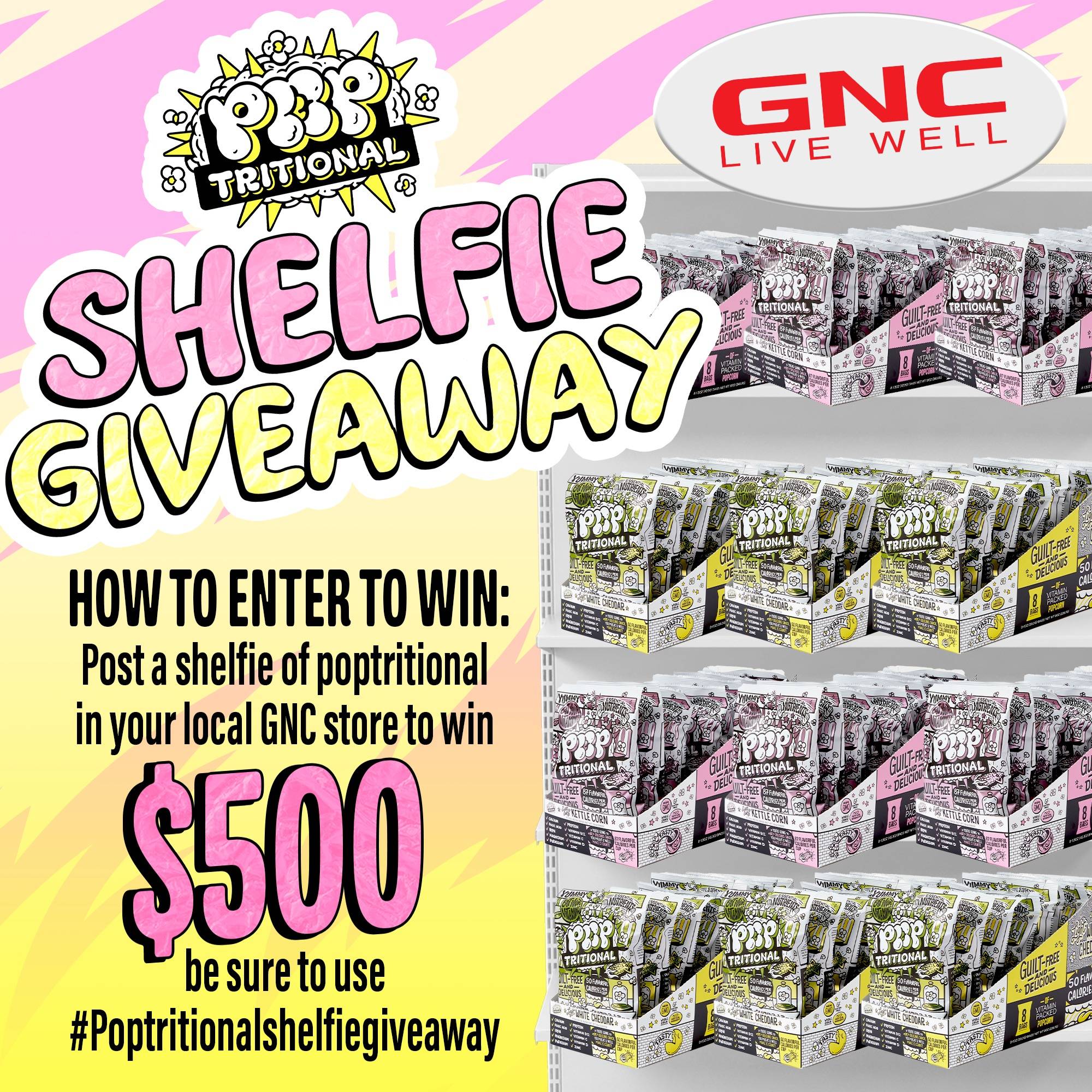 ⭐️ It's a WIN WIN! POPtritional in GNC Shelfie Giveaway - Everybody is a winner! ⭐️
You have poured into us, so it's our turn to return the favor!
For the next 4 weeks we will be giving away $500.00 a week to one grand prize winner PLUS 2 FREE large size bags of #POPtritional to ANYONE who makes a purchase of a box of Poptritional in a local GNC store.
The rules are pretty simple!
🍿 Find a GNC (in California, New York or Pennsylvania) and purchase one or more boxes of popcorn (each box of popcorn can be used as a separate entry). Check the store locator HERE.
🍿 Post a "shelfie" of you and Poptritional in GNC and in your caption write #POPtritionalShelfieGiveaway and @POPtritional
🍿 For a chance to win the $500.00 CASH send your receipt, IG name, and address and which bags of popcorn you would like to FreeProducts@Olbali.com
🍿 For every one box of popcorn you purchase from a GNC store you will receive 2 large bags of popcorn when you send us your receipt. It's a WIN WIN!
Winners will be announced every Monday in April.